F150 Ecoboost Mods
The F150 EcoBoost has long been popular among customers for its fuel-saving technologies. It is, in fact, a cost-effective automobile since it can save up to 30% on gas. But what you didn't know is that it may be further improved to deliver even greater performance and gasoline consumption.
All of that may be adjusted using a tuner, a small device that connects to your car and allows you to change hidden parameters. We've compiled a list of the top tuners for the F150 EcoBoost, which will adjust your vehicle's performance to meet your needs.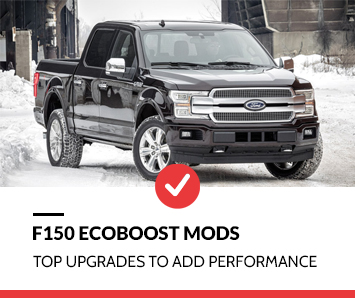 EcoBoost History
Ford Motor Company isn't new to the world of performance vehicles. Do you remember the 454ss and the Lightning's debut in the 1990s? Remember how the next-generation Lightning got even better when they installed a supercharger on models from 99 through 2004? Take those memories, turn up the volume to eleven, and you'll have the Raptor!
The Ford F-150 Raptor is the most recent performance vehicle from Ford. The first model had a 6.2L naturally aspirated v8 engine. The second generation Raptor, like the original Lightning, gets an extra boost. Twin turbochargers are installed to a 3.5-liter EcoBoost engine. Fortunately, the powerplant in the EcoBoost V6 isn't limited to just the Raptor. In fact, nearly two-thirds of all F-150s sold have a version of the twin-turbo EcoBoost V6.
Oil Separator
The first thing we recommend if you aren't looking to improve the performance or efficiency of your Ford F-150 EcoBoost is to install an oil separator. An oil separator is a must-have addition for any F-150 owner. Because the EcoBoost engine generates a lot of blow-by through the Positive Crankcase Ventilation, or PCV, system, which can accumulate in the engine, an oil separator is crucial. They don't spray fuel on the intake valves to clean them off because they're direct injection, which might lead to carbon build-up.
Carbon deposits cause a variety of problems for your car's engine, including reduced performance and damage.Oil separators will capture the oil and prevent it from entering the engine, which is essential for keeping your F-150 EcoBoost operating smoothly. The oil separator will take the place of your vehicle's factory PCV hoses and filter out the oil from the PCV system, storing it until you're ready to drain it. It's easy to see why an oil separator is one of the most efficient F-150 EcoBoost modifications available. They're not only one of the finest F-150 EcoBoost enhancements for ensuring optimal engine performance, but they're also quite cost-effective and simple to implement. If you plan to install any other F150 aftermarket modifications, an oil separator is almost certainly worth the money in terms of extending the life of your engine and preventing future damage.
Cat-Back Exhaust
A cat-back exhaust system is one of the finest F150 modifications you can make to safeguard your engine, however it's also the first serious performance modification we recommend. Some individuals may advocate adding a cold air intake before the exhaust system, but it's preferable to eliminate all of the air first. The removal of the factory cat-back exhaust system from your F150 EcoBoost is a great way to increase power and tone while also giving it a more aggressive appearance. The sophistication of some cat-back exhaust systems is determined by the type of cat-back exhaust system employed. Choosing a cat-back exhaust for your Ford F150 EcoBoost is one of the most frequent F150 EcoBoost modifications since it can improve power and torque while producing an aggressive noise. CJ Pony Parts offers a wide range of exhausts to meet your needs, whether you're searching for a single or twin cat-back exhaust for your Ford F-150.
Cold Air Intake
Changing out the factory cold air intake for an aftermarket component is one of the most common F-150 modifications. Your truck can breathe more air with improved-flowing tubing and air filters, resulting in a stronger EcoBoost engine power and efficiency. Filters that come as standard with aftermarket cold air intakes are often washable, so you may reuse them rather than replacing them when they become clogged. They will either use the factory air box or have their own intake to draw in chilly outdoor air.
To begin, cold air intakes let you hear induction noises and the turbo spool up, which isn't really a performance benefit but it sounds fantastic. Cold air intakes are an excellent value and typically quite easy to install. Even if you don't want to replace your entire exhaust system, installing a cold air intake can still provide you with a nice boost!
Intercooler
With a cat-back exhaust and intake, your engine will already be able to breathe considerably better. However, if you want to go one step further, we recommend upgrading your F-150 intercooler! The factory inter cooler is effective enough; however, an aftermarket part will provide even more cool air for your engine compartment. An upgraded intercooler ensures that incoming air temperatures are lower, resulting in greater horsepower!
Intercoolers are more efficient and have greater airflow rates than stock intercoolers, making them far easier to install. Intercoolers may be readily installed in most cases since they use the same factory mounting points as the stock intercooler. The hot and cold side charge pipes on most intercoolers can be upgraded if you want to go further. An aftermarket intercooler will improve air flow and cooling capabilities while also providing a boost in performance and efficiency, making it one of the best F-150 modifications available!
Programmer
If you install any F-150 upgrades, you'll need a programmer to make sure all of the new components operate together well. A programmer will allow you to customize your Engine Control Unit, or ECU, from basic to sophisticated options. Even if your truck is entirely stock, a programmer can help you get more horsepower out of it. With a programmer, you'll be able to increase fuel efficiency, boost horsepower, modify top speed limiter settings, log important data, read diagnostic codes, store personal tunes, monitor key engine variables, and much more! Some of them come with Wi-Fi connectivity so you can quickly upload new programs over the internet.
A programmer will tell you exactly what's going on with your truck at all times, including when it's running poorly and doing things like stalling. A programmer can give the crucial details and information you need to get the best performance from your F-150, particularly if you want to know what's going on with it at all times. The aFe Power Scorcher GT Tuner Module can boost turbo boost and throttle response in your truck, resulting in more horsepower and torque. Whether you want to have your aftermarket Ford F-150 modifications work together or just give your stock vehicle a little more pep, a programmer is an extremely useful tool that will help you get the most out of your truck!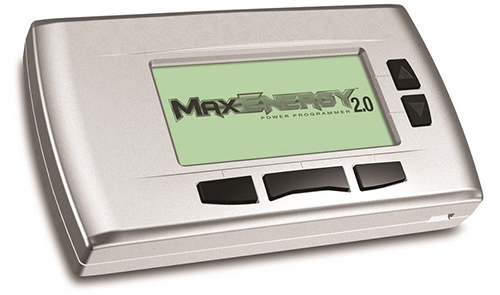 The Max Energy 2.0 Power Programmer delivers more power-per-dollar than any other bolt-on on the market today. Plus, it installs in less than 15 minutes without using tools or getting your hands dirty. Our award-winning Power Tuning adds maximum horsepower, torque, and performance for any kind of driving for vehicles using regular, premium, E85, as well as diesel fuel. The Max Energy 2.0 also has a larger backlit LCD screen for quick and easy setup and user-friendly navigation for simple installation, tuning, and feature options. Raise the top-speed limiter to match the speed rating of high performance tires. Recalibrate speedometer and odometer for non-stock tire sizes and/or gear ratio changes.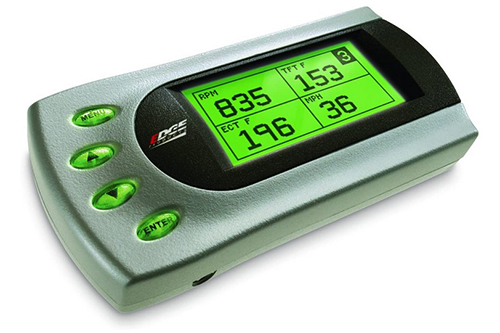 The Edge Evolution is designed from the ground up to compliment your truck. Aside from substantial power and torque gains, the Edge Evolution provides a wealth of information about your truck's performance. Evolution is designed to constantly provide this information by fitting in to your vehicle with a custom-designed mold that makes the Edge Evolution look like it came with your truck.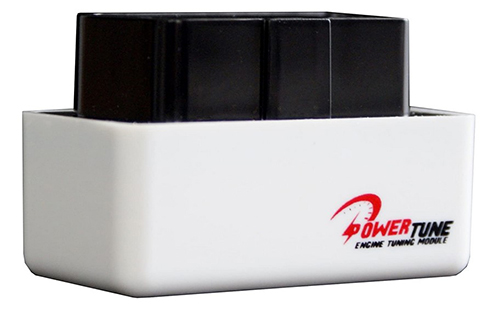 The Power Tune arrives pre-loaded with custom dyno proven tuner technology that increases horsepower and torque. The Power Tune simply plugs into the OBD port of your vehicle. It then safely optimizes the ignition spark advance, air to fuel ratios and transmission shifting for the ultimate horsepower and torque gains. This results in increased throttle response, low end torque and acceleration. Tuning your vehicle is so easy anyone can do it, simply plug the Power Tune into your vehicle's OBDII port to unleash hidden power, no mechanical skills needed.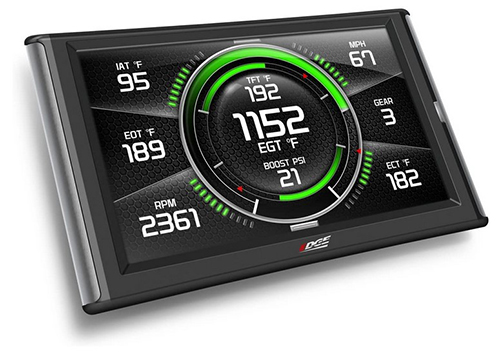 The Evolution CTS2 reprograms your vehicle's stock computer. It resides in the cab with one simple cable connection to the OBDII (diagnostic) port. The Evolution is used to save the stock files from the vehicle's computer and then upload the Edge calibrations into the vehicle's computer. This amazing product is available for both gas and diesel pickups and SUVs. This product comes with multiple power levels custom tuned by a whole team of engineers, and can be installed in minutes without ever popping the hood. The Evolution CTS2 greatly increases horsepower and torque. Not only does it re-tune your vehicle, it stays mounted in the cab and features real-time, monitoring of vital engine data.
Conclusion
Tuners make it possible for you to improve your vehicle's performance and horsepower in a way that is not feasible through the use of numerous hardware changes. They bring your after-market modifications together to deliver unrivaled power and torque gains. While all of the nine items listed below have been shown to boost performance and horsepower while lowering fuel consumption, we recommend taking a look at the Steeda Muffler Delete for F150 EcoBoost under $3,000.