3.6 Pentastar Performance Upgrades
If you're looking for more power out of your Pentastar, this article is for you. Many people have asked about increasing the 3.6 Pentastar in the form of a bolt-on Turbo or Supercharger kit to extract some additional horsepower from it. So, what are your choices and how much boost do you think you'll get on a 3.6 Pentastar without jeopardizing its dependability?
10 to 12 pounds is a reasonable limit for most firms in the performance industry, according to reputable shops that provide these modifications. You run the danger of catastrophic cooling and head failure after exceeding 14 pounds.
What exactly are the available packages to improve performance on these 3.6 Pentastar motors? Are there any before-boost modifications you need to make before adding a turbo or supercharger? What sequence should you follow when upgrading your engine in order to get the most value for money? What kind of power can we expect from them? We'll go through this and other topics on how to make your 3.6 more efficient.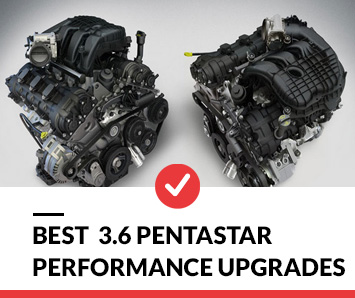 How to Get More Power Out of a 3.6 Pentastar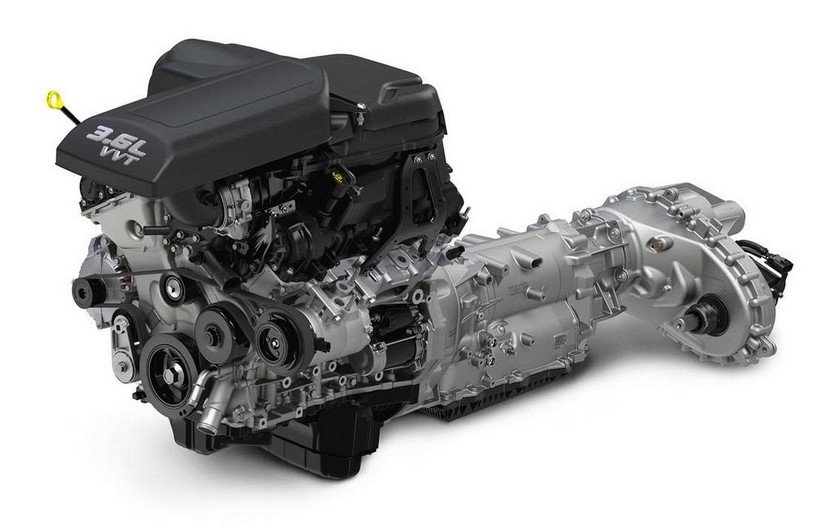 There are numerous modifications that you may perform to extract more power from your 3.6 Pentastar engine.
Upgrading Your Cold Air Intake
Upgrading your cold air intake with performance-oriented aftermarket upgrades can improve power output. By up to 5% in horsepower, certain Cold air intakes enhance performance. High-performance cold air intakes also increase fuel efficiency.
The debate of whether or not to include a cold air intake is very contentious. Some people despise it, while others adore it. Whatever the case may be, your 3.6 will sound amazing! Even if you don't have any other plans for it, I'd recommend upgrading your 3.6's audio system just for the hell of it.
If you're a C.A.I advocate, at the very least make sure to get the enclosed setup so you don't inhale all of the hot engine air. If done correctly, Cold Air Intake modification is a cheap one that should add a few extra horses while putting a grin on your dial.
Cat Back Exhaust System
You may either replace just the mufflers or upgrade the complete exhaust system from the Catalytic converter to the rear. Regardless of your choice, upgrading your exhaust system is a must-do. After making a few modifications to enhance HP, you'll need a larger diameter exhaust to reduce back pressure and avoid restricting flow. This is vital for avoiding restricting exhaust gas flow too much.
However, if your engine is stock and without any further modifications, the Cat-back conversion will only provide you with part of the potential. Because your system's back pressure won't be too high or restrictive, allowing for greater power, it will only come into its own when you start adding CAI modifications, tunes, and other performance upgrades. It also looks fantastic!
Ignition Coils
Replacing your factory ignition coils with high-output versions will improve the performance and fuel efficiency of your 3.6 Pentastar dramatically.
The upgrade to high-output Ignition coils is a modification that improves gas mileage and performance. Performance/Upgraded coils are a direct replacement for all 3.6 Mopar vehicles, trucks, and Jeeps and will be an excellent upgrade over the stock factory coil packs.
How do they work?
Ignition coils are located in the engine block of most (petrol)/gasoline engines. The cylinders, also known as coil packs, are placed above the cylinders and ignite the fuel and air mixture inside them, resulting in a combustion that generates horsepower that is transferred through the drivetrain and finally to the wheels.
Coil packs are fairly reliable components and seldom fail. So why change them?
By boosting the spark with a high-output ignition coil, you provide more spark energy to the spark plug and into the combustion chamber, resulting in a more efficient combustion process. When the energy in the combustion chamber is increased, your HP is improved across the entire rev range. This gives you a better responsive throttle and a less fuel-inefficient automobile.
Installing a Supercharger
It's a good idea to upgrade your Ford diesel engine if you want more power, better fuel economy, and longer engine life. Although this modification is not always advised since it would reduce the length of your engine lifespan, installing a supercharger will increase both horsepower and mileage. Before boosting your vehicle's power, you need to know how much power a 3.6 Pentastar can withstand.
Tires
Tires aren't the first thing that springs to mind when you think about performance modifications. One of the most essential modifications you'll make is to your tires. This should also be one of the first upgrades you perform since power without control is pointless and hazardous. You want to manage those horses as effectively as possible.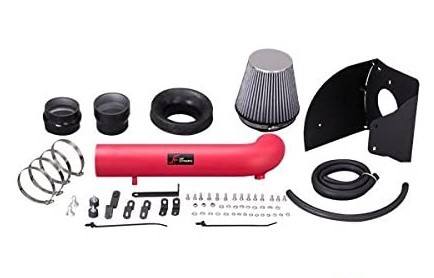 The Cold Air Intake Kit is a high-flow air filter and aluminum heatshield with insulation mat that delivers quicker response, better power, and less heat soak in the engine bay. The intake kit not only increases horsepower but also improves engine responsiveness when compared to your restrictive stock air intake box. When combined with the reflective insulation mat, the heatshield further lowers intake temperatures and heat soak from the engine compartment. Other Air Extractors have noise levels that exceed the standards. The Cold Air Intake System includes all of the necessary components, as well as clear instructions. With basic hand tools, a professional installer can complete installation in 30-45 minutes; no drilling, cutting, or fabrication required.
Technical Specifications:
Compatible with Wrangler JK 3.6 Pentastar
Increases 5 to 10 horsepower, 6 to 8 percent of torque, and improve the gas mileage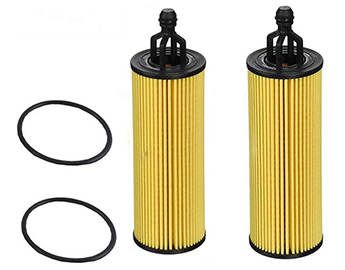 ECOGARD synthetic+ oil filters feature solid steel end caps, silicone anti drain back, double-fluted center tube, and synthetic blended media for high performance and long life. Lasts up to 10,000 miles between oil changes – ECOGARD Synthetic+ oil filters offer 2X the filtration capacity compared to conventional oil filters.
Technical Specifications:
Fit for 2014 Dodge Ram Chrysler Jeep 3.6l Pentastar Engines OEM for 2014 Wranglers 2015 Dodge Grand Caravan The 2016 Jeep JKU with 3.6 V6 Engine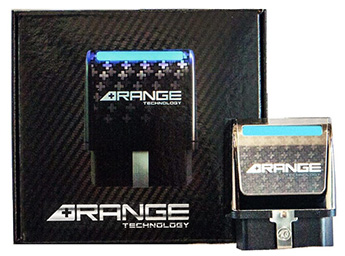 Please do your research well before you purchase it. It is your responsibility to figure out if it will work on your car. Internet is a great tool to start research. manufacturer website is a great tool. Explore the website. If you are a California resident, make sure your state inspections apply on the product Instructions: Instructions comes with the chip. Follow step by step. If you do not feel comfortable installing, Hire a pro. Please disconnect your battery before installing. Terms and conditions: By clicking buy tap you are agreeing to the terms and conditions. We reserve the right to retract any sale. Buyer is required to follow our return policy for warranty claim. In case you receive a damaged package please notify the delivery driver. Please inspect your order upon receipt. No claims will be honored after 14 days of delivery. All shipping and handling fees are non-refundable in any circumstances We will not resend product before we get the returned product from buyers. The buyer is responsible for all freight charges incurred with the exchange. This includes the original freight cost to the buyer. A 25% restocking fee will be applied. You can PM in amazon message box 24/7. This is a clearance item no manufacturer warranty on any kind, only seller 15 day warranty or exchange.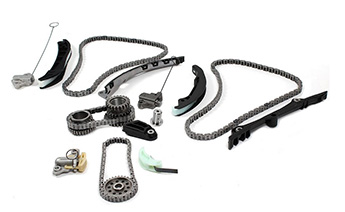 Meets or exceeds OE standard quality and performance requirements.
Technical Specifications:
Compatible with 2011 - 15 CHRYSLER / DODGE / JEEP / RAM / VOLKSWAGEN 3.6L V6 DOHC (24 Valve), VIN G, PENTASTAR Engine
K&N Cartridge Oil Filters are designed to satisfy the needs of racers and engine builders as well as the average vehicle owner. K&N cartridge oil filters trap harmful contaminants while the filter's construction allows for high oil flow rates. They are free from defects in materials and workmanship when installed and replaced using engine and equipment manufacturer's recommended service intervals.
Technical Specifications:
Compatible with Select CHRYSLER/DODGE/ JEEP/RAM Vehicle Models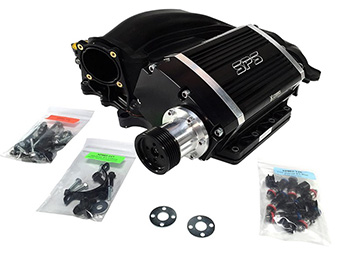 With Sprintex supercharger kits, you'll get great performance! With Sprintex superchargers, you'll notice a substantial increase in power and torque at low speeds. The twin screw's thermal and volumetric efficiency range result in reduced discharge temperature and drive power demands at all power levels, resulting in lower engine stresses. This lowers driving stress on your car's engine to provide the greatest torque possible. Are you ready for your automobile to have optimum torque and performance?
Technical Specifications:
RAM 1500 3.6L Pentastar V6 2013 to current Performance SPS - Complete System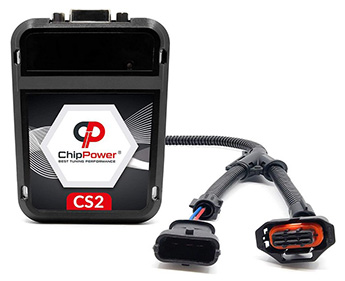 The Chip Box reduces fuel consumption, adds more power to your car, and in the case of turbo charged engines, it reduces the turbo lag effect, simply 3 in 1! All this is within the safe limits of your car's capabilities, so don't worry about Tuning damaging the engine. The effects of such changes do not reduce the level of your safety. If you ask yourself how is it possible to make such changes to a brand new engine? It's simple! Each car manufacturer leaves a fairly large reserve of power to fit one engine in many models for many years. ChipPower's chip changes the parameters of the ECU computer - that is the on-board computer of your car, to release the reserves of power given at the production stage! Remember that you can disconnect the chip from the car at any time and return to the original engine parameters.
Technical Specifications:
Compatible with Durango Mk3 III (WD) 3.6L Pentastar Gasoline - Increase Horsepower Plug&Drive Tuning Programmer
Is the Pentastar 3.6L Engine Reliable?
Yes, but with a few exceptions. The FCA 3.6L Pentastar engine is durable. For reliability, the Pentastar gets above average grades. Again, there's a reason why this engine powers so many premium vehicles from Dodge, Jeep, Chrysler, and Ram; it's because it's reliable and efficient. The FCA 3.6L engine is effective and dependable while also delivering good performance.That said, finding lots of owners with issues isn't difficult when you search for the 3.6L Pentastar engine on Google. As far as we know, over 10 million Pentastar engines have been made to date. That's a lot of engines in and of itself. All machines are prone to failure, especially if there are that many produced. Missteps happen occasionally. There is no such thing as a flawless machine or person. Sometimes it just comes down to chance when it comes to dependability.
Fortunately, it appears that the majority of Pentastar V6 owners are quite happy with the engine. We have control over some aspects of maintenance. Maintain your FCA 3.6L well, and it will likely be a great engine that you can enjoy for years without problems. There are even a few reports of the Pentastar exceeding 500,000 miles on the odometer. How's THAT for longevity?
What are the Advantages of the 3.6 Pentastar over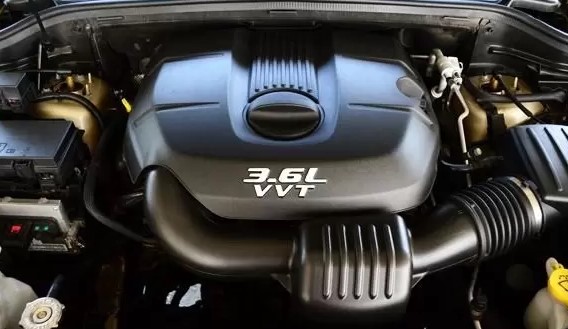 High Efficiency
The 3.6 Pentastar is a highly efficient motor. Despite being naturally aspirated, the 3.6 Pentastar may make 305 horsepower and 370 lb-ft of torque. The 3.6 Pentastar also has almost 90% of torque available from 1800 RPMs to 6350 RPMs, which is remarkable for a naturally aspirated engine.
The new intake manifold design, which allows for greater air into the combustion chamber, accounts for the increased power. The Variable Valve Timing (VVT) has been reset to aid in the delivery of greater torque at lower revolutions per minute (RPM). From its 3.5-liter precursor, torque has been boosted by 15%. In addition, automatic stop-start is better utilized thanks to the updated VVT.
Improved Fuel Economy
The 3.6-liter Pentastar is one of the most fuel-efficient gasoline engines on the market in the United States. The improved Variable Valve Lift (VVL) and cooled exhaust gas recirculation (EGR) have boosted fuel efficiency by 6% over the previous model.
The 3.6-liter V6 engine in the 2017 Dodge Charger is equipped with a two-step Variable Valve lift controlled by solenoid valves and oil pressure regulated by solenoid valves.
The Solenoid Assembly sits at the front of the engine and controls the first cylinder intake valve. The second and third intake are activated by a solenoid located at the rear of the vehicle.
When the car is decelerating, the solenoid valves open and oil spills out at high pressures, pushing the lock pin out. When the high-lift follower is removed, the roller follower drops free. The roller follower will operate on low-valve-lift cam lobes as it pivots down, allowing the engine to keep a 2800 rpm switchover point. This reduces pumping power while boosting combustion and fuel efficiency by 2.7 percent.
The Hemi is also equipped with a liquid-cooled exhaust gas recirculation system, which is known as the EGR. Before being re-introduced into the combustion chamber, the exhaust gases are cooled to 6500 C and 600C, respectively. Unburted gasoline and NOx are entirely combusted, resulting in improved fuel efficiency by 0.8 percent and lower emissions.
Reduced Emission of NOx and CO
The 3.6-liter Pentastar engine is equipped with a number of emission reduction technologies that effectively minimize the generation of dangerous fumes. The Exhaust Gas Recirculation system (EGR) returns part of the exhaust gases into the cylinder. This aids in the combustion of unburnt gases and NOx, lowering emissions. Variable valve timing also improves overall and complete combustion, reducing CO emissions.
Reduced Weight
The 3.6-liter engine in the mid-size truck is a little more powerful and lighter than its predecessors, thanks to the use of light but sturdy materials. The engine blocks of both the Northstar and the Pentastar are made of aluminum, although they differ in terms of materials. The Northstar features a cast iron cylinder head with pistons and an iron cylinder block, while the Pentastar has an austenitic crankshaft. These aluminum components are lighter in weight.
Is the 3.6 L Pentastar Timing Chain or Belt Engine?
According to experts, a Timing Chain with a silent chain link design is installed in the 3.6 Pentastar. This characteristic enables it to run smoothly and noiselessly while reducing vibrations. The timing engine employs four separate timing chains. A faulty timing chain might make a lot of noise and shaking. It's recommended that you replace your chain once it has worn down enough so that it doesn't cause irreversible damage.
How Much Hp Can a 3.6 Pentastar Handle
How much is enough? Some claim that it's not about the numbers, but how the vehicle converts available power to traction. Also, how the gearbox shifts and utilizes the accessible energy are measures that may affect your tune.
You may increase the power of your car by up to 30 percent by adding a CAI, CATBACK, and TUNE. According to certain estimates, you can expect anything from 25 to 25 more BHP with just a CAI + CATBACK + TUNE.
The number of BHP rises as soon as you start tinkering with headers, which is clearly shown. Adding a supercharger to a stock 3.6 produces 200 extra horsepower, as seen above with the simple installation of one.
Add a few more coil packs, a larger ported throttle body, and other components to make it 450 horsepower strong.
How Many Miles Can You Put on a 3.6 Pentastar?
Under normal driving conditions and with regular maintenance, the 3.6 Pentastar is a very long-lasting engine (150,000 miles). Some components, on the other hand, degrade faster and cause lots of issues as the engine ages. This refers to the components that make up the engine block and/or cylinder head, such as the thermostat housing, water pump housing, oil filter housing, and radiator tanks.