7.4 Vortec Performance Upgrades
Chevrolet 7.4 Vortec was a modern-day improvement of the firm's most legendary big block. It was known as the Vortec 7.4 (7400, Regular Production Option designation L29) in North America and across other markets. The 7.4 Vortec was essentially the same big block 454 that Chevrolet used to power its muscle cars, but it gained a hydraulic roller camshaft and improved cylinder heads to make it considerably more efficient than the old LS6 could ever hope for. However, this engine was intended to provide significant towing power for CAFE-exempt vehicles, so there is still room for improvement.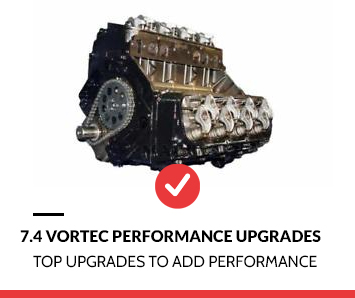 7.4 Vortec History
To others, the 7.4 Vortec 454 big-block was the perfect engine at the wrong time.
General Motors debuted the 7.4 Vortec in 1970, one year before emissions requirements were tightened and three years before the gas crisis hit with full force. It was not a good moment to debut a big cubic-inch big block designed for performance vehicles, but the Chevy 7.4 made an impact nonetheless.
The 7.4L was originally offered in three versions: the LS5, LS6, and LS7 (which was never offered as a factory option to the general public). It was only designed for Chevrolet's high-performance vehicles, such as the Chevelle and Corvette, and there were claims that engine horsepower output was actually underreported by Chevrolet during the muscle car wars.
The Chevrolet 454s of the 1970s were the most powerful, with the LS5 producing approximately 360 horsepower and the LS6 generating around 450 horsepower. The LS6 was discontinued after 1971 because of tighter emissions controls, and the LS5's power had dropped to about 245 horsepower by 1973 as a result of more stringent emission standards.
The Chevrolet 454 was phased out in most passenger vehicles by 1975, but it remained a viable power plant in heavy-duty Chevrolets until 1996.
7.4 Vortec Power       
What is the difference between a Duramax 6.6-liter and a Chevrolet 7.4-liter engine? The Chevrolet 454-cubic-inch, or 7.4-liter, V-8 engine was an extremely powerful gas guzzler that should have remained obscure after the 1973 oil crisis. It was utilized in both performance automobiles and trucks, as well as maritime and industrial applications in various combinations.
It wasn't the best moment to put out a big cubic inch big block designed for performance vehicles, but the Chevy 454 made an impact. The 1970 Chevrolet 454 was the most powerful with outputs of 360 and 450 horsepower from the LS5 and LS6, respectively.
7.4 Vortec Engine Specs
The General Motors 7400 is the name given to a 7.4-liter Vortec engine produced by GM from 1996 until 2001 as a truck engine. The 4300 was GM's first Vortec-engine V6, released in 1986 and designed for trucks. "Vortex" comes from the word "vortex." The goal was to construct a fuel-efficient engine with an air-to-fuel combustion system that would eventually produce more power. In search of power, GM reverted to the big-block engine design, with a 454-cubic inch displacement.
The 454 and the 7400
The Muscle Automobile Period had come and gone before the 7400 series debuted. The Vortec 7400 was based on Chevrolet's 1995 7.4-liter 454-cubic inch V8 big block, which produced 230 horsepower. For GM vehicles, the Vortec variant increased power by 60 horses. The engine displacement in liters is 7400, which is readily changed to 7.4 liters. This engine series was utilized on Chevrolet and GMC large truck models such as the Suburban from 1996 through 2001. In 2001, production of the 7400 line was discontinued.
7.4 Vortec Stats
The 454 cubic-inch 7400 Vortec V-8 GM motor, which produced 290 horsepower at 4,000 rpm and had 410 pound-feet of torque at 3,200 rpm, was a smooth four cylinder without much difference between the top and bottom. It has an ohv configuration with two valves per cylinder and a bore and stroke of 4.24 inches x 3 on the intake side. The valve train is OHV with two valves per cylinder and multi-port fuel injection for fuel induction.
7.4 Vortec Applications
During its five years on the market, the 7400 was employed in 26-foot U-Haul trucks for commercial purposes. It was utilized in the Chevrolet Silverado, GMC Sierra, Chevrolet Suburban, and Chevrolet Express. In 1996, when all of GM's models received excellent reviews due to a new range of engines that added power, every one of its vehicles were praised by clients. The same 290 horsepower that was standard for all GM cars in 1980 was maintained throughout the decade. Then, in 2001, GM dropped the 7400 and 454 combination in favor of the final powerful big block, the 8100 496-cubic inch engine with 340 horsepower at 4,200 rpm and 455 foot-pounds of torque at 3,200 rpm.
How to Make a Chevy 454 7.4 Vortec More Efficient
Chevrolet's Vortec 454 was a modern-day evolution of the firm's most famous big block. The 7400 was essentially the same big block 454 that powered Chevy through the muscle car years, but with improved cylinder heads and a hydraulic roller camshaft, it was far more efficient than the old LS6 could ever hope to be. However, this engine was developed mostly for large towing ability for CAFE-exempt passenger cars, so there is still room for improvement.
Step 1
Change to a synthetic oil that is light-weight. Although Chevrolet does not explicitly recommend it, because a full synthetic is so slippery, you can use a lighter weight oil without risk of excessive engine wear. Thinner oils allow the internal engine components to spin more freely and effectively, which improves their function. Every horsepower subtracted as a result of "parasitic drag" is one less horsepower that won't help your truck travel down the road.
Step 2
Install a high-flow air filter and a cold air intake. A restrictive or clogged air filter makes the engine work harder to breathe, which reduces efficiency. The engine receives cooler, more oxygen-dense air through a chilly air induction system. These modifications will improve net mileage without sacrificing power, resulting in better overall mpg.
Step 3
Make use of long-tube headers (exhaust manifolds) and an aftermarket exhaust system. That extra air entering your engine must go somewhere; a full aftermarket exhaust system like this is always beneficial to fuel efficiency, especially when combined with a freer-flowing intake. This mod will not be inexpensive or simple to execute, but it will pay for itself if you do a lot of towing or drive a lot of miles.
Install an aftermarket windage tray in your engine. Windage trays are thin, sheet metal plates that fit over the bottom of the main caps and act as a barrier between the oil in the pan and the crankshaft counterweights. Oil collects on the crankshaft counterweights, adding weight to the rotating assembly (crankshaft, rods and pistons), reducing horsepower through parasitic drag. A windage tray, which is cheap and simple to install, can help to keep oil in its proper location by keeping the rotating assembly balanced.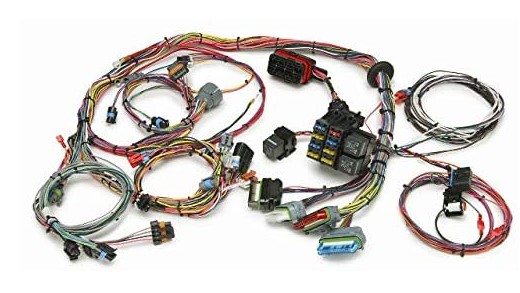 Painless fuel injection wiring utilizes all new TXL wire, OEM fitment connectors and grouped harness breakouts making for an easy install and saving you from using old re-worked wiring; Machine crimped terminals match OE quality. When reliability and performance can't be compromised, you want TXL Wire - not the inexpensive primary wire you find in other harnesses; High strand count copper and high-quality insulation makes for high abrasion resistance and easy routing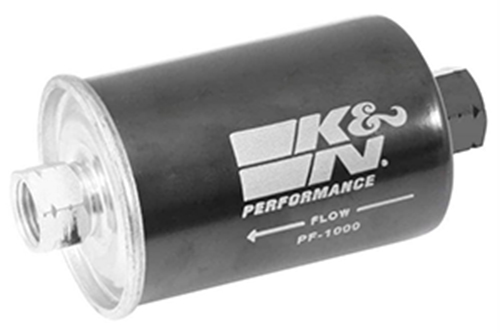 K&N Performance Fuel Filters are built for high flow rates and capacity while they provide outstanding filtration. They have a high strength carbon steel housing and a high performance rolled seam that exceeds OEM pressure requirements. Their high performance cellulose glass media traps contaminants such as rust, dirt, scale and other foreign materials.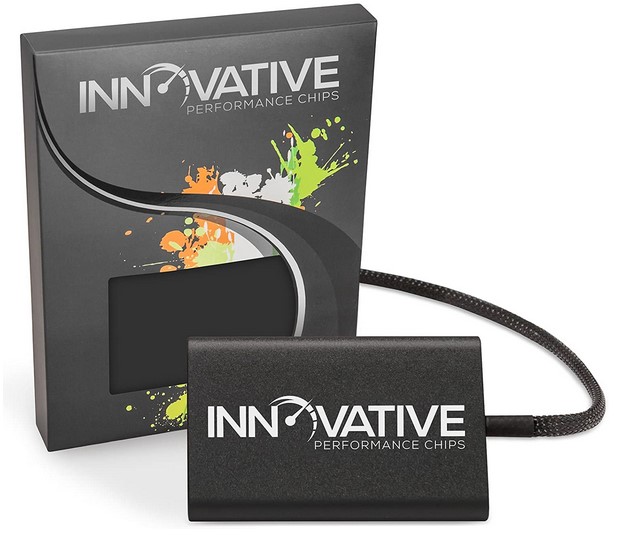 Boost your horsepower, torque, throttle response and fuel economy with the advanced Innovative Performance Chip compatible with your Chevrolet Silverado 1500! Safely gain up to +35 HP and up to +5 MPG in fuel mileage in your vehicle by safely optimizing your air/fuel ratio and timing curve for increased efficiency! Makes NO permanent changes to your vehicle's computer! It will not void your factory warranty, and does not modify any emissions systems. The performance chip is fully compatible with your Chevrolet Silverado 1500 in all trims, including the 2.7L, 3.0L, 4.3L, 4.8L, 5.0L, 5.3L, 5.7L, 6.0L, 6.2L and 7.4L engines.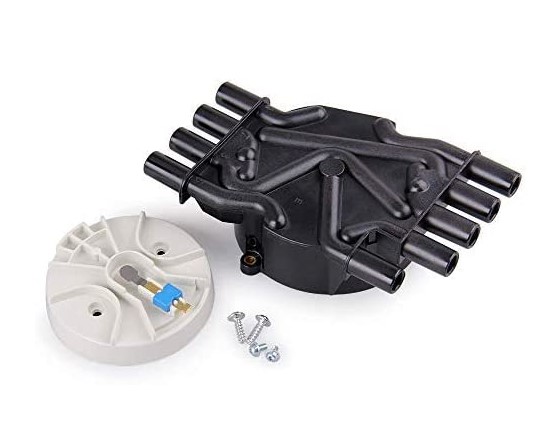 Distributors cap and rotor kit features brass inserts and stainless steel rotor springs,designed to provide the best possible fit to ensure maximum conductivity between the distributor towers and spark plug wires,prevents arc through and crossfire. Engineered specifically compatible with General Motors Vortec V8 engines,specifically compatible with General Motors Vortec V8 engines,Offering the quality,reliability,durability.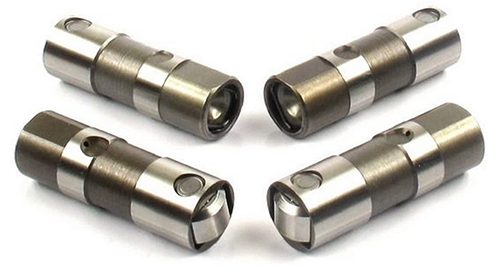 Elgin Industries set of (16) Hydraulic Roller Valve Lifters compatible replacements for Big Block Chevy GMC & Pontiac engines. These fit: 1966-1998 Chevrolet & GMC 6.0L, 1970-2000 Chevrolet, GMC, Pontiac & Mercruiser Marine 7.4L 454, 2001-2009 Chevrolet & GMC 8.1L , Also fits Mercury Marine Big Block 7.4L, 8.1L & 8.2L Engines. All above engines equipped wit Hydraulic Roller Lifters.
Final Thoughts
When you buy a single component or a complete kit, like a camshaft, you must ensure that it is suitable for your car. Check the make, year, and model of your car to see if the VIN number is available. Don't buy a camshaft because someone claims it's fantastic; instead, purchase one because you know it will fit your vehicle and give you the performance look you desire.